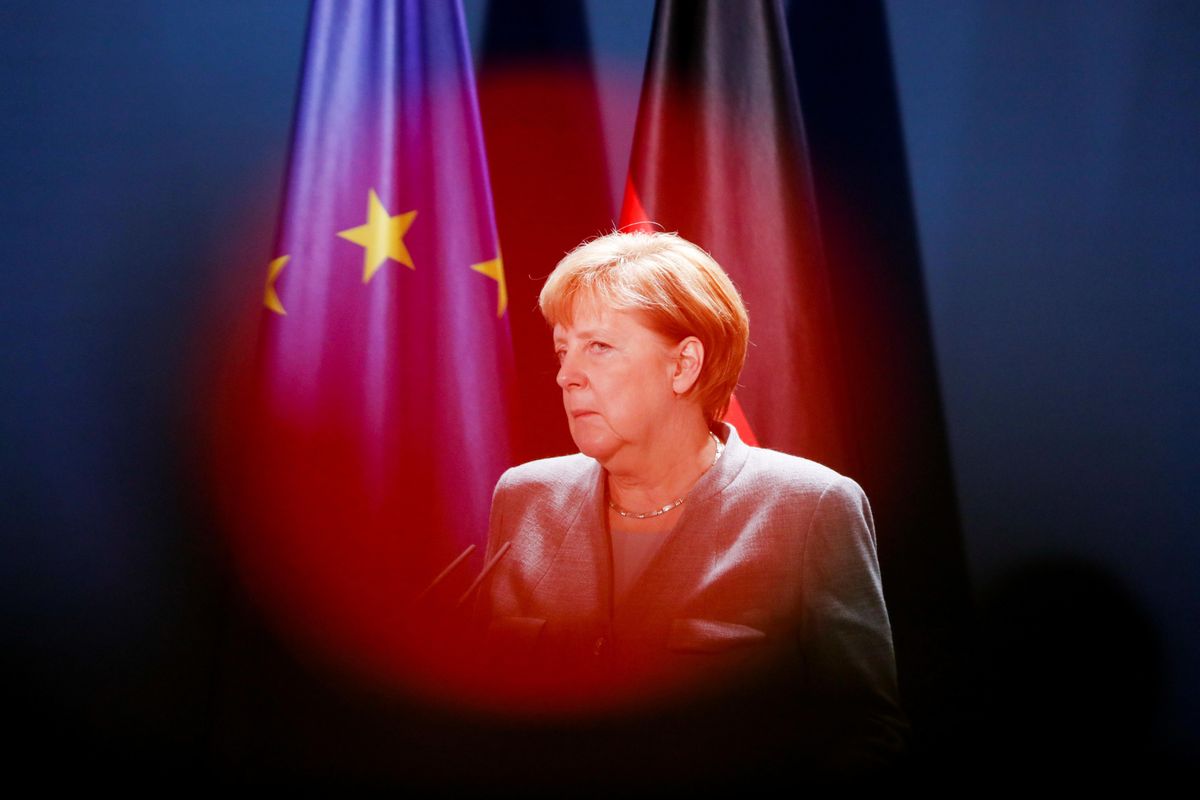 Saturday will mark the beginning of an historic turning point for European politics as 1,001 voting members of Germany's Christian Democratic Union, the party of Chancellor Angela Merkel, hold an online conference to elect a new leader.
Here are the basic facts:
---
The candidates are Friedrich Merz, a business-friendly candidate of the center right, Armin Laschet, governor of Germany's largest state, and Norbert Röttgen, the current chairman of parliament's foreign affairs committee.
Any of these three could win. Merz has pledged to lead the CDU "out from the shadow of Angela Merkel" by leading the party toward the center right. The other two contenders have offered themselves as centrists and consensus builders.
The winner will enter negotiations with the CDU's sister party, the Bavaria-only Christian Social Union and its popular leader, Markus Söder, to choose a CDU-CSU unity candidate for September's national election. That choice will be made in late March or early April.
Watch the popularity ratings of this weekend's winner over the next few weeks. Those numbers will likely determine whether the new CDU leader or the CSU's Söder will be chosen as the union's candidate for chancellery.
That CDU-CSU unity candidate is highly likely to replace Merkel as Germany's chancellor in September, possibly in coalition with the Green party.
Europe will be watching all this closely, because Merkel's September exit will mark a crucial turning point for the European Union. Over the past 15 years, Merkel's ability to use Germany's unrivalled political and economic muscle and her own powers of persuasion have helped Europe navigate:
The sovereign debt crisis that followed the 2008-2009 global financial market meltdown
The migrant crisis that followed Syria's civil war
Increasingly troubled relations dividing Europe's North from South, and East from West
Ever more complex relationships with the United States and China
The process of moving beyond Brexit to build a new relationship with the UK
The response to the global pandemic
She certainly hasn't done all that alone. But as leader of the EUs most influential member, and by virtue of her experience and of international respect for her judgment and ability, she has proven indispensable for the EU's ability to absorb an extraordinary series of shocks.
Europe faces new challenges in 2021. The enormous economic recovery fund for EU members must be successfully rolled out. In a COVID world, there must be wisely crafted new rules for how much EU member states will tax and spend.
There's work to do with US President-elect Joe Biden to bolster transatlantic relations. The EU parliament will consider an historic and controversial investment deal with China. There are potential crises with Turkey to manage and complex relations with Russia to consider.
French President Emmanuel Macron will now move to center stage, but there are factors that will limit his ability to fill the vacuum left behind by Merkel.
First, given Germany's economic and political clout, Macron will need a capable and willing German partner, and for most of this year, Merkel will remain in place with reduced influence. It will take time for Germany's new leader to establish himself.
Second, just as Merkel departs in September, Macron must look to his own campaign for re-election next year. France has plenty of health, economic, and security challenges to keep him busy.
Bottom line:
Saturday will open a new chapter in Europe's history — the post-Merkel EU. We'll learn more about what that means for Germany soon enough. Its meaning for Europe — and its ability to weather the next unexpected storm — will take much longer.