Hard Numbers: Ukraine's canine hero, IS strikes in Sinai, another kidnapping by Haitian gangs, Havana explosion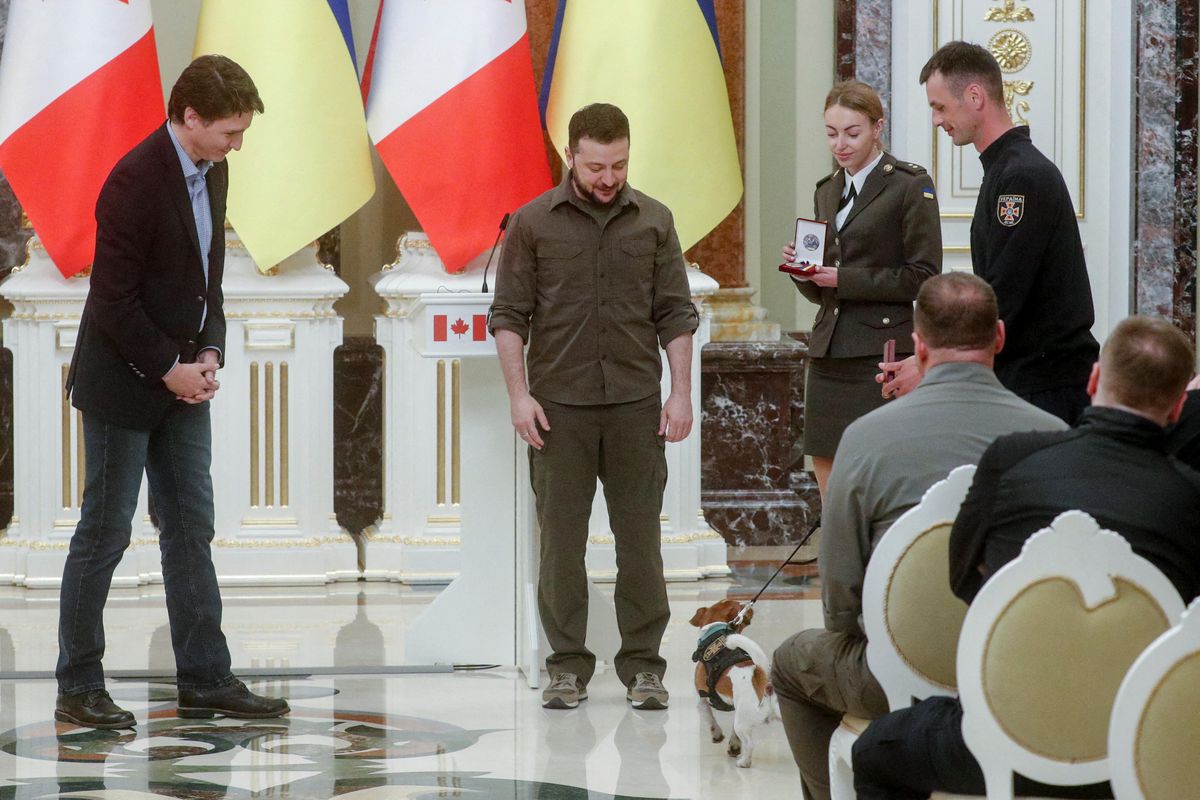 Reuters
200: Ukrainian President Volodymyr Zelensky has handed out a number of medals to service members fighting against the Russian onslaught. The latest recipient of a war-time accolade? A brave soul named Patron, a petite Jack Russell Terrier and bomb sniffer who has identified more than 200 explosive devices.
---
11: A weekend attack by IS operatives in the Sinai Peninsula left 11 Egyptian soldiers dead, injuring several more. Sinai, a hotbed of terrorism after the Muslim Brotherhood was ousted in 2013, had become less volatile since Egyptian President Abdel Fatah El-Sisi launched a military operation there in 2018 to root out terror groups.
17: Haitian gang members have kidnapped at least 17 people traveling on a bus outside the capital. The group includes Haitians, Turks, and Dominican nationals. Kidnappings for ransom have become common in Haiti since the assassination of President Jovenel Moïse last summer. Since then, rival gangs have been fighting over large swaths of the country.
30: At least 30 people were killed in a hotel explosion in Havana, the Cuban capital, after the top-tier Hotel Saratoga – which has hosted guests including Beyonce and Madonna – was rocked by a suspected gas leak. The hotel was about to reopen after a pandemic-related two-year closure and signals yet another blow for Cuba's economy, which has become increasingly reliant on tourism.