The Graphic Truth: Where can American women now get abortions?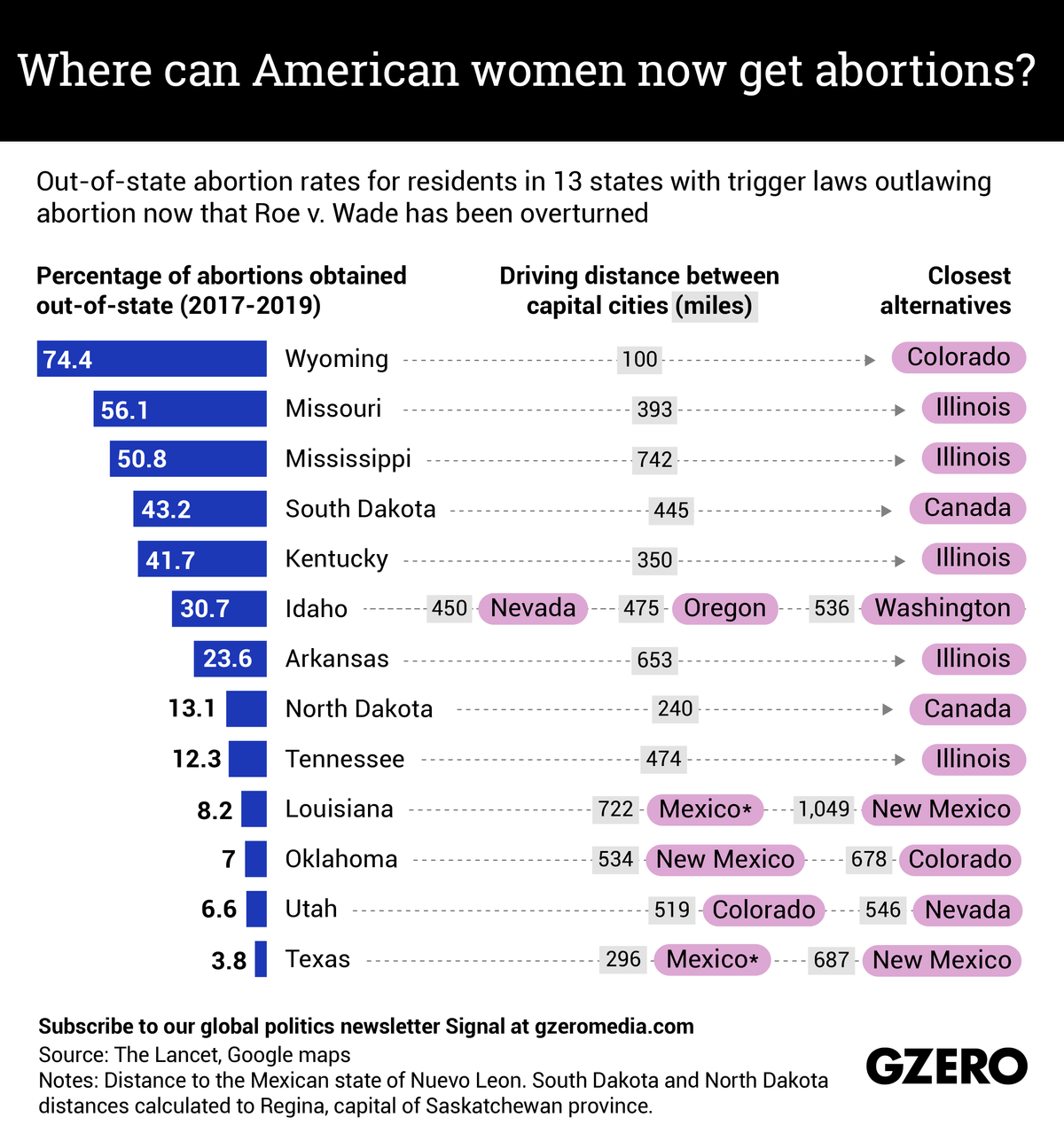 After weeks of speculation, the US Supreme Court has issued a ruling reversing Roe v. Wade, the landmark 1973 decision that legalized abortion. American women will now face a hodgepodge of abortion laws that grant different rights depending on one's geographical location. While abortion will remain accessible and legal in deep blue states like New York and California, more than a dozen Republican-run states, mostly in the South and Midwest, already have "trigger laws" on the books that will outlaw abortion immediately. Indeed, women living in these states will have to travel long distances in many cases to access abortion care. We take a look at some of their closest options.
Check out the longest distances women will have to travel to obtain legal US abortions below.