What We're Watching: Latin America's deepening recession, DRC beats Ebola, Macron's next move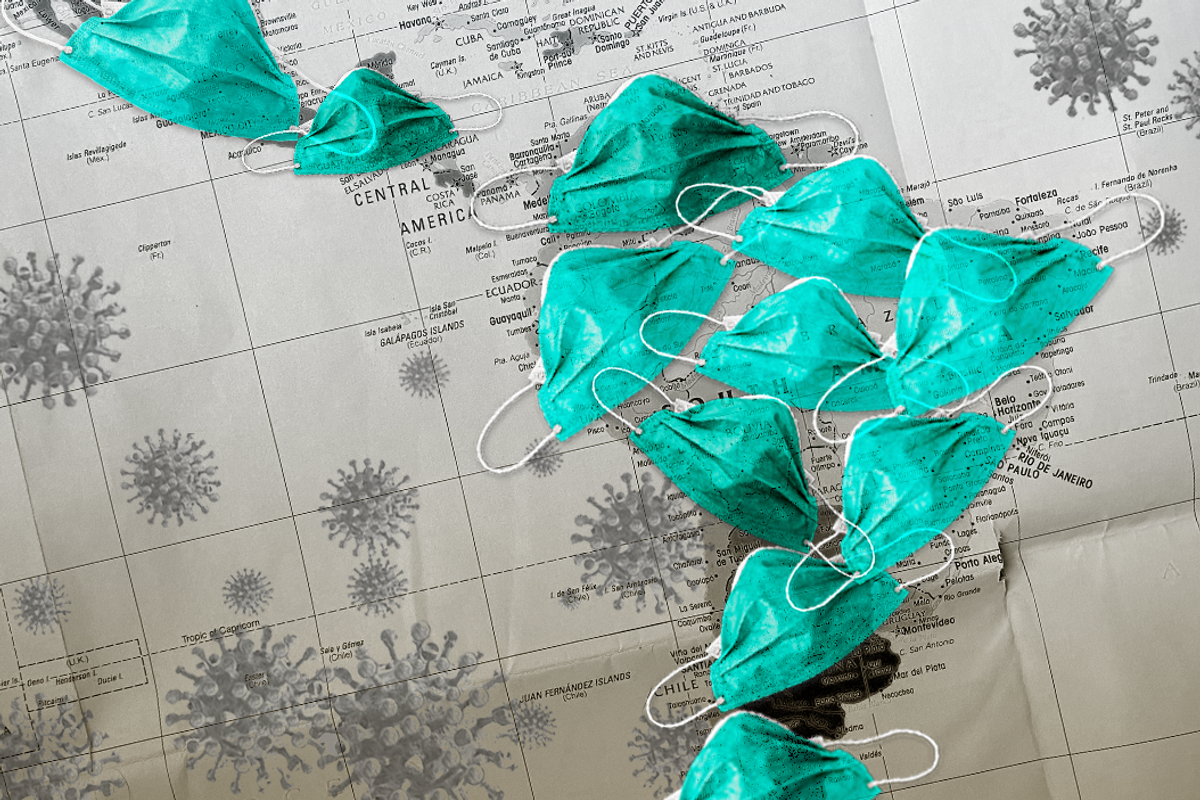 Latin America's economic pain: Back in April, the International Monetary Fund (IMF) predicted that the pandemic would push Latin America into its worst recession in half a century, plunging a third of the population into poverty. That, it turns out, was the rosy view. The IMF now says, "the human toll has gone up," projecting that the region's economy will contract by 9.4 percent in 2020, a sharp drop from April's forecast of a 5.2 percent recession. Government-mandated lockdowns and travel restrictions have hit emerging market economies in the Caribbean and Latin America particularly hard because many of them rely on jobs in the informal sector and tourism industry to keep afloat. Taken with the effects of shutdowns in China, Europe, and the US, which have cratered demand for Latin America's exports while also decimating remittances, the region's economic recovery could take many years.
---
Ebola eradicated in DRC: The Democratic Republic of the Congo's worst Ebola outbreak in history, which has ravaged that country for two years, is officially over, the World Health Organization said Thursday. Ebola, an infectious disease that kills around half of those who contract it, has claimed more than 2,000 lives in that country since August 2018. Treatment and containment efforts have been complicated by decades of conflict (more than 100 armed groups operate within the DRC's borders) as well as government corruption. A team of more than 16,000 front line workers, along with a new effective vaccine program, helped eradicate the outbreak, the tenth Ebola epidemic in the DRC since the 1970s.

Macron's next move: With two years remaining of his five-year term, President Emmanuel Macron is already firmly in election mode. While no French head of state has clinched a second term since Jacques Chirac won in a landslide two decades ago, Macron faces a particularly grueling battle in trying to convince the electorate that he can resuscitate the country's pandemic-battered economy. French media is abuzz with conjecture regarding what big moves the president might have up his sleeve. After Macron earlier this month hinted at a post-pandemic "government reset," some predicted that the president might ditch his all too popular Prime Minister Edouard Philippe, replacing him with a new PM who can help him gain credibility with the left. Macron's poll numbers have been sliding since the beginning of the coronavirus crisis, with a majority of French people disapproving of the government's handling of the pandemic. We're watching to see what happens when Macron elaborates on his new agenda in a much-anticipated address scheduled for next month.