Joe Biden & Xi Jinping talked. US-China tensions remain.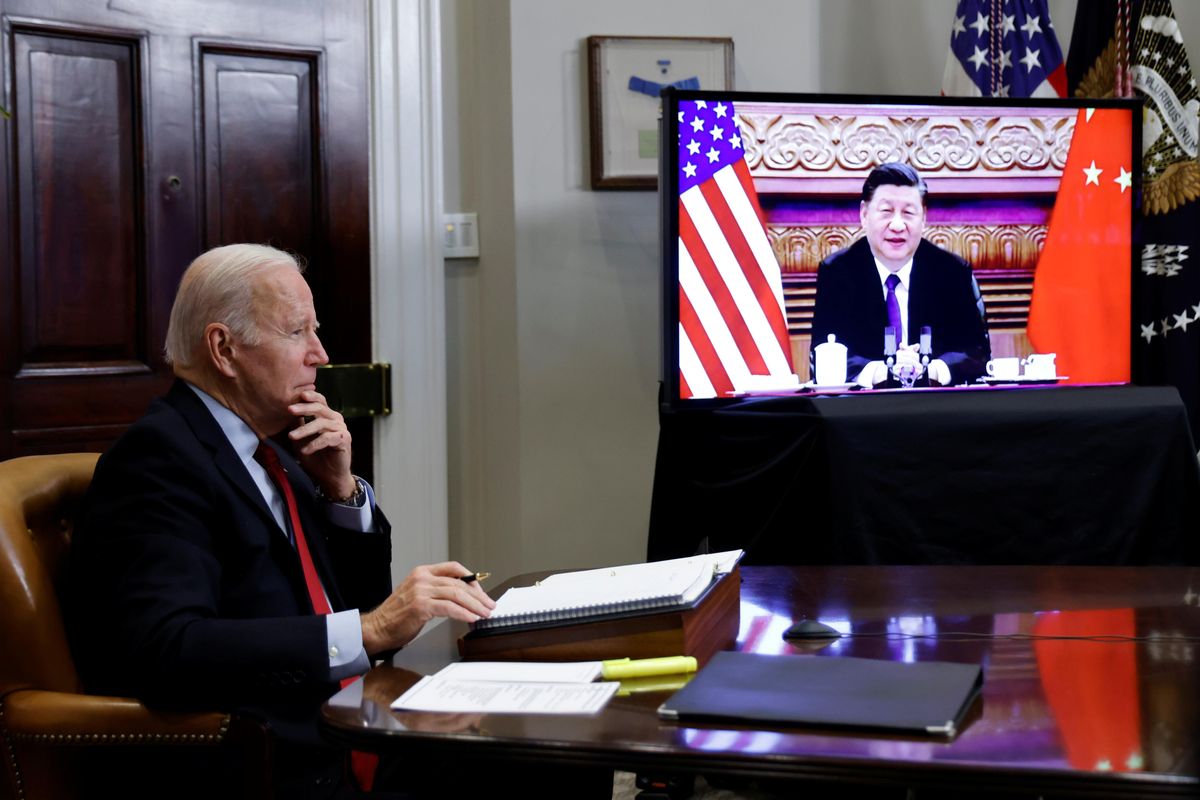 REUTERS/Jonathan Ernst
Just hours ago, Joe Biden and Xi Jinping held their first bilateral videoconference together. The three-hour virtual meeting was, as expected, cordial despite sharply diverging views on many issues. (An effusive Biden even managed to elicit something between a Cheshire Cat grin and an outright smile from the famously stone-faced Xi.) Without much detail, both sides agreed to continue working together on climate following their COP26 joint pledge, and to return to normalcy on trade. On Taiwan — by far the prickliest of many prickly topics including Hong Kong and Xinjiang — Xi warned America to not "play with fire" while Biden responded that both countries are responsible for avoiding open conflict over the self-governing island. Nevertheless, the two leaders showed, at least in the brief part of the call that was open to the public, that they can deal with each other face to face in a respectful way, which puts at least some "guardrails" (the precise word Biden mentioned) on a bilateral relationship that is otherwise spiraling in slow motion toward confrontation.