US election seen from Brazil: Trump "polarized Brazilians"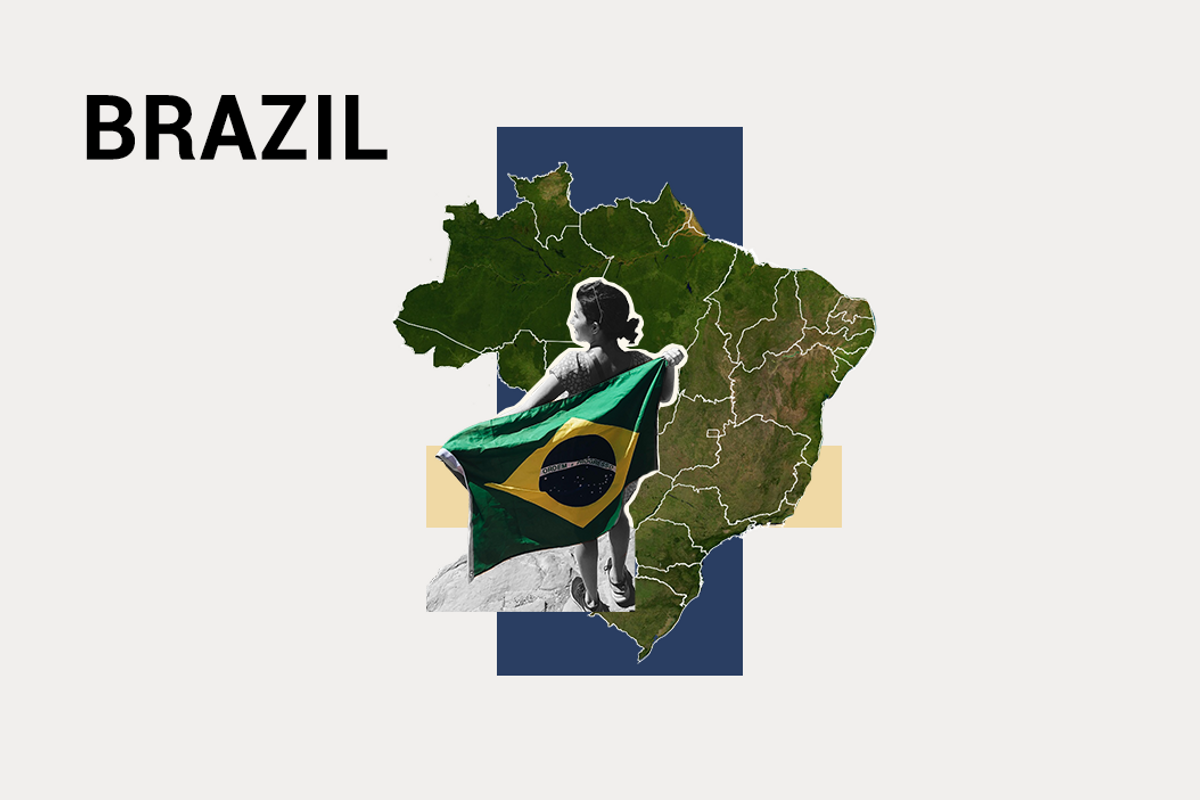 Guga Chacra is a correspondent for GloboNews and the O Globo newspaper in Brazil. Our conversation has been edited for length and clarity.
Alex Kliment: What are some ways that the outcome of the US election this fall could affect Brazil?
GC: [Brazilian president] Jair Bolsonaro is a big fan of Trump. So what many Brazilians are afraid of is first, how would Bolsonaro deal with Biden? Bolsonaro sees Biden as a socialist, as a leftist, and he hates leftists. And he even might think that Biden is a communist.
The second thing that Brazilians are afraid of is, with Biden in power, becoming a pariah internationally, especially regarding the environment and the Amazon.
And third, without Trump, Bolsonaro loses a bit of the far-right narrative that he uses now, because he can say, "look, the president of the United States, he's just like me." If he doesn't have the US any more, his narrative could go down.
---
AK: And if Trump wins?
GC: That would be a major victory for Bolsonaro and for the right-wing ideology that Bolsonaro, Trump, [Hungarian Prime minister] Orban, [Polish president] Duda and [Israeli Prime Minister] Netanyahu all share. And it would be really helpful for Bolsonaro going for his re-election in 2022.
AK: Are there other issues in US-Brazil relations that could change significantly?
GC: I think the most important thing for the United States regarding Brazil now is 5G. They don't want Brazil to let Huawei take control of the 5G infrastructure in Brazil. And that won't change between Trump and Biden.
The problem for the United States is that Trump at least has this personal relationship with Bolsonaro. And so he could convince Bolsonaro [to rebuff the Chinese]. With Biden, Bolsonaro might end up with the Chinese.
China has problems with Bolsonaro, yes, but at the end of the day, they are the major trade partner of Brazil. They import a lot from Brazil, much more than the United States. So they are more important for Brazil than the United States now. So it will be tough for Biden to convince Brazil not to adopt the 5G from Huawei.
AK: How does Brazil fit into the US-China rivalry more broadly?
GC: It's hard for Brazil because Brazil feels closer to the United States, admires the United States. The culture of the United States is really strong in Brazil. But at the same time, economically, for agro-business in Brazil, China is really important. So you need China in Brazil. And we can't forget that the United States is also a rival of Brazil when we talk about soybeans, including soybeans that are sold to China. So there is that.
AK: Looking back, how did the 2016 US election change things for Brazil?
GC: Trump is the first American president that actually polarized Brazilians. There was almost no one who liked Bush in Brazil and almost all Brazilians liked Obama. But with Trump it's interesting because the Bolsonaro voters, they love Trump, and the other Brazilians, they hate Trump.
I don't think that Bolsonaro would have been able to win [in 2018] without Trump being in power in the United States, even though I think Bolsonaro and Trump are really different.
AK: Has the image of the US changed?
GC: Yes. When I was younger, for example, most of the Brazilians would want to come to the United States to study as exchange student or for college or grad school. And that doesn't happen any more. Many still want to come to the United States for MBAs or LLMs, but younger Brazilians are going to Australia and New Zealand to study English. And when they want to go to college, they are choosing Canada instead of the United States. They are just afraid of what could happen to them if they come to the United States.
AK: What are the most important everyday issues on the minds of Brazilians right now?
GC: I would mention first, COVID-19, and the second thing would be for sure, the Brazilian economy. But Brazilians don't blame Bolsonaro for the situation. Most people in Brazil think he inherited a major crisis and then there was the pandemic, so it's not his fault. But he has to improve the Brazilian economic situation. And the third thing is still the violence in Brazil, which is still really strong, when you compare it to other major countries around the world.
AK: Are Brazilians watching the conduct of the US election for any examples or lessons?
GC: I think one thing is social media, because I think social media in Brazil has had as much impact — or maybe even more impact — as the United States. Twitter in Brazil is as strong as it is in the United States. The same thing applies for Facebook. But Brazil has one other thing, WhatsApp, which you don't use as much in the United States. And [on WhatsApp] you cannot trace fake posts as easily as you can on Twitter or Facebook. So I think Brazil will be paying attention to that.
AK: What about the legitimacy of the vote itself?
GC: Well, elections in Brazil are really different from the United States. In Brazil you need a voter ID, and you must vote — it's mandatory. That's different from the United States. Voting in Brazil is electronic, in the United States it isn't. In the US you can vote by mail. In Brazil, you can't.
I would say elections are one of the few things where Brazilians are more organized than the Americans. So I think the impact of the American election, if there is a problem, will just show the Brazilians that our model is actually good.
This interview is part of the GZERO project Global voices on the US election, which you can find in full here.