What We're Watching: Hariri back as Lebanese PM, US-India vs China, Iran's US election shenanigans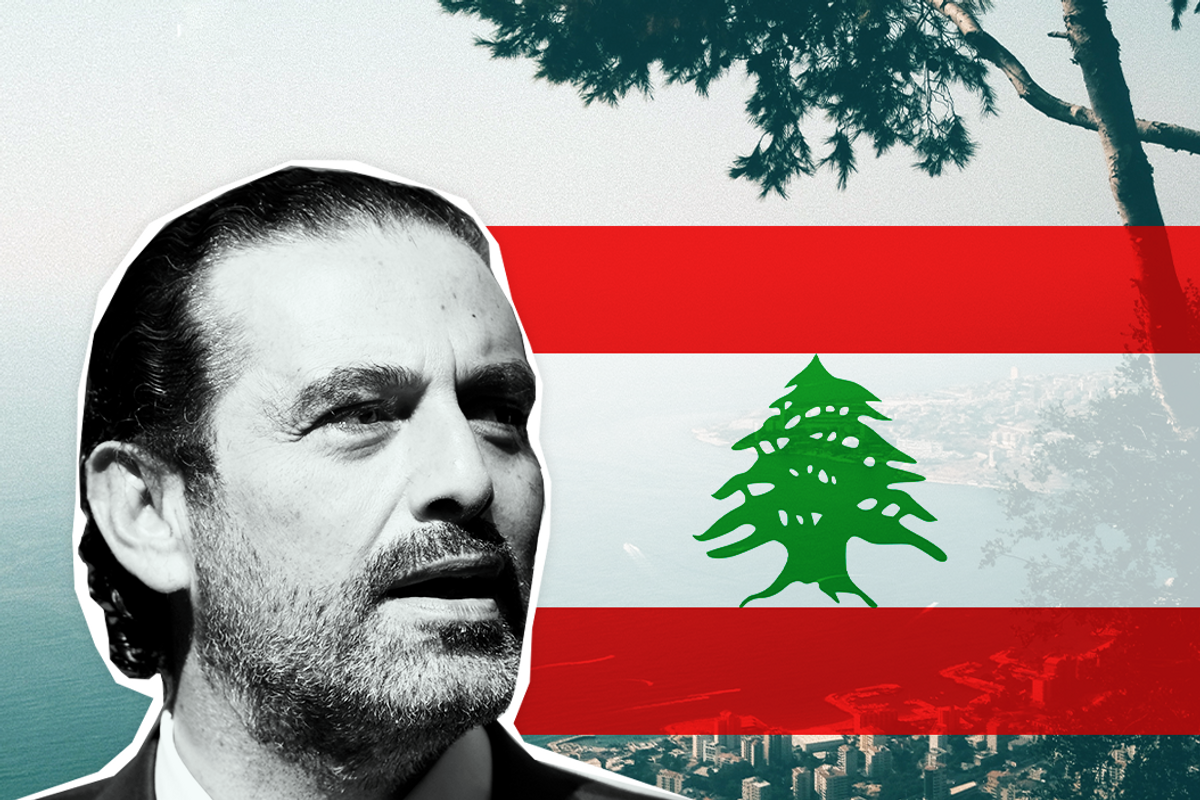 Hariri 4.0 in Lebanon:
Veteran politician Saad Hariri
returns
as Lebanon's prime minister almost exactly one year after he
stepped down
amid mass street protests over corruption and lack of jobs. Now, though, his job has become even tougher:
sky-high inflation
, cash-strapped banks, and rising poverty were all bad enough before first COVID-19 hit. Then a huge
explosion
in the Beirut port killed over 200 people and caused billions of dollars in damages. Although bringing back Hariri for his
fourth
stint as PM doesn't seem to jive with the Lebanese people's increasing demands for change to deal with the country's
collapse
, he was the only candidate with sufficient support to get nominated in Lebanon's famously complex political power-sharing system. So far, Hariri has promised to set up a team of experts to carry out long-overdue political and economic reforms Lebanon that needs to get a financial lifeline from international donors like France. Will Hariri 4.0 deliver?
---
India to get US satellite data: Ahead of US Secretary of State Mike Pompeo's upcoming visit to India, a deal is in the works under which the Indian military would get access to US satellite data for its missiles and drones. The agreement helps India narrow its military gap with China, and is part of the Trump administration's broader efforts to check China's ambitions by bolstering the defense capabilities of other Asian countries. For years India has avoided getting dragged into the US-China tussle, but last summer's deadly border clash with the Chinese in the Himalayas prompted Delhi to take a more active role in the "Quad" group of countries (a security group including Australia, India, the US and Japan, which Beijing views as a US attempt to create a NATO-style anti-Chinese military alliance in the region). We're watching to see how China will react to further US-India military cooperation, and how the Indians will walk the fine line between bolstering their defenses and avoiding more open conflict with Beijing.
Iran pretending to be Proud: The FBI is blaming Iranian agents for a recent flurry of emails that threatened US voters if they don't vote for Donald Trump. The emails, supposedly from the Proud Boys — a pro-Trump far-right street gang — targeted registered Democrats with the message "vote for Trump on Election Day or we will come after you." US intelligence officials say the scam was designed to tarnish Trump, but to us it seems more like a bid to create broader confusion and distrust surrounding the election. You can expect more shenanigans of this kind in the coming days, as the Feds say both Iran and Russia have gained access to voter registration information in some US states. (They have not been able to change any information or affect any vote tallies.) But, in our view, any issues surrounding the legitimacy of the US election have much more to do with American polarization than with foreign meddling. If you disagree, we'd love to hear why.