The Graphic Truth: Who controls Afghanistan?
July 14, 2021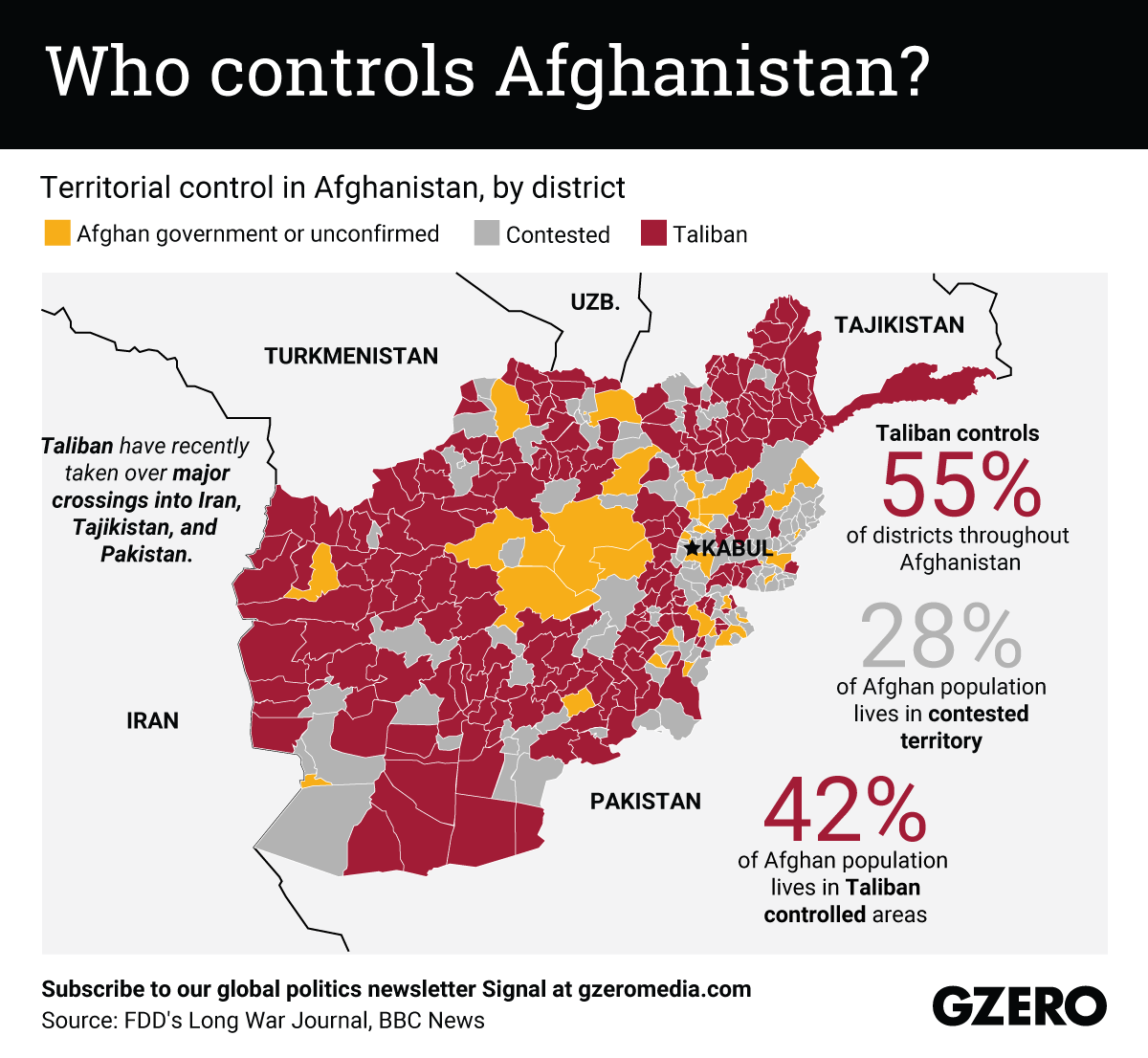 The Taliban have already made massive territorial gains in Afghanistan since the Biden administration announced that it would withdraw all US forces by September of this year. In many instances, Afghan security forces have abandoned their bases and handed over territory rather than confront Taliban fighters directly. Recently, Taliban militants gained control of the Islam Qala crossing between Afghanistan and Iran, which generates $20 million in monthly revenue for the Afghan government. Days later, the critical Wesh-Chaman border crossing with Pakistan fell to Taliban control as well. With the US withdrawal already more than 90 percent complete, the Taliban already control more than half of all Afghan districts. So as the last few US forces prepare to leave, we take a look at who controls what in Afghanistan. Spoiler: it's a significantly different state of play from when we last mapped it out less than two years ago.
UPDATE: The graphic and text were updated on July 14, 2021 to include theTaliban capture of the Wesh-Chaman border crossing with Pakistan.