What We're Watching: A rare win for Putin, Chile drafts constitution, North Korea's COVID catastrophe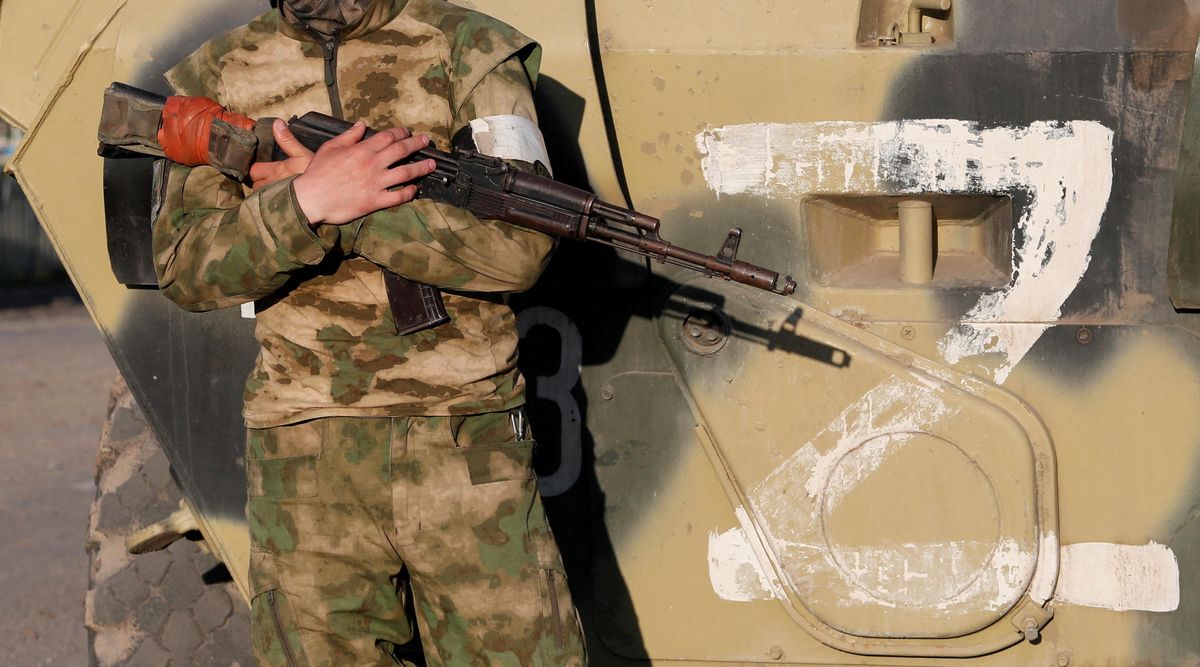 REUTERS/Alexander Ermochenko
Putin enjoys rare win in Ukraine
This week brought more bad news for Vladimir Putin and his invasion. Ukrainian fighters have pushed Russians back from the city of Kharkiv, the fight for the Donbas appears to have stalled, and Russian commentators are becoming more open about their country's military failures on the internet and even on state-controlled TV. But the surrender of hundreds of Ukrainian fighters from a Mariupol steel plant gives Russia a genuinely important win. First, it clears away the final obstacle to establishing a land bridge that connects Russian-occupied Crimea with the Russian border. Second, it's a big propaganda win for Putin, who insists the war is aimed partly at "de-Nazifying" Ukraine. Many of those who surrendered belong to the Azov Battalion, a group with a history of ultra-nationalist, white-supremacist politics. Ukraine's government says it hopes the now-captive troops can be traded for captive Russians, but Russia's parliament may ban any release of Azov prisoners. Ultimately, Putin will decide their fate. Are they most valuable to him as trophies, or as pawns who provide him with an opportunity to appear magnanimous?
---
Chile drafts new constitution

Two years ago, the streets of usually staid Chile exploded with inequality protests so big that the government was forced to start the process of rewriting the country's constitution, a text rooted in the days of Augusto Pinochet's right-wing dictatorship. Earlier this week, after 10 months of haggling, the constituent assembly made the new draft public. It expands the social safety net, bolsters the power of workers, recognizes Chile's indigenous population, and establishes rights to healthcare and water. It also streamlines the political system, scrapping the Senate in favor of a single chamber legislature. But it stops short of guaranteeing a right to housing (a major demand of progressive protest leaders), limits state power over the lucrative mining sector, and sticks clearly to the country's market-based economic model. What happens next? Chileans will vote on a streamlined version of the document in a September plebiscite. So far, support is weak: 46% of those polled said they opposed it, with only 38% in favor. Enthusiasm for the draft will likely grow as the government drums up support, but even if the document is approved, it will probably be by a narrow margin in a deeply polarized society.
Can North Korea overcome COVID wave?
The Hermit Kingdom says
nearly 1.5 million
people have come down with fevers and that 56 have already died amid the country's "first" coronavirus outbreak. But whatever Kim Jong Un's state-controlled media is reporting, it's bound to be much worse, and this is in a severely isolated country with poor access to COVID tests and no vaccines. Kim has
mobilized his military
to help distribute medications and ramp up tracing. Having long pushed an
ideology of self-reliance
, he's likely to accept aid from China, North Korea's sole ally, but will refuse any support from South Korea, the United States, or COVAX, the global vaccine initiative. Meanwhile, the North Korean economy and food supply, already in dire straits following two years of pandemic-related closures, face even greater disruptions and shortages, putting millions at risk. The outbreak could offer Kim a
chance to crack down
and control his population even more, but rising hunger and deaths could also lead to destabilizing discontent.